Wiktor is a PhD history student at Yale University, where he specializes in the history of Eastern Europe and Russia. Wiktor graduated with a first class honors degree in international relations from the London School of Economics. He worked at the Hoover Institution at Stanford University as a researcher on Prof. Niall Ferguson's team, helping to work on the second volume of the biography of former US Secretary of State Henry Kissinger. Victor also participates in the work of Prof. Jeffrey Sonnenfeld's team at Yale, which developed the world-famous "list of shame," which documents the activities of inter
(...)
Zobacz więcej...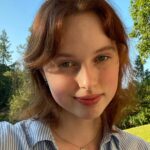 Kornelia Bartoszewicz
Kornelia's interests revolve around psychiatry, neuroscience and psychology. She is the winner of the British Brain Bee Neuroscience Olympiad and will represent the UK at the international level. Kornelia assisted in Alzheimer's research at the Department of Psychiatry at Cambridge University and completed an internship at the Nencki Institute for Experimental Biology. As a volunteer, Kornelia processes books in an advanced program that helps the visually impaired use the collections of the University of Warsaw Library. She also tutors children in orphanages.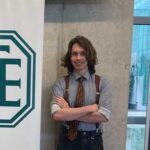 Mikołaj Błaszczyk
Mikołaj is fascinated by space and aviation-related sciences. He independently controlled an airplane at the age of 16. He conducts amateur astronomical research. He is developing concepts for structures and propulsion systems used in space and the atmospheres of other planets, including Earth. He is involved in building probes that, among other things, study the atmosphere. He has participated in a number of STEM and economics competitions and has achieved great results on more than one occasion. He is a winner of the Cosmic Challenge competition. He intends to become an airline pilot. He dreams of crossing the space fro
(...)
Zobacz więcej...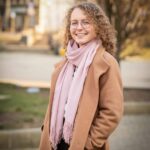 Małgorzata Czarnik
Małgorzata is starting her studies at New York University this year. She is interested in law, and this is where she sees herself in the future. She has already taken her first steps in that area, thanks to a scholarship from the Ministry of Justice and an internship at an international law firm. Besides that, she coordinates an internship program she founded while also mentoring other young people who want to study abroad.
Katarzyna Furmanek
She is interested in STEM sciences, with a particular focus on engineering, robotics, and cyber security. She is a finalist in the Technical Innovation and Invention Olympiad, a finalist in the international Enhance Girls in STEM competition, an E(x)plory winner, a finalist in the European Union's EUCYS Young Scientists' Thesis Competition, a finalist in the Regeneron International Science and Engineering Fair, the most important pre-college research thesis competition in the world, and a winner of Learn&Fly 2023. She is a member of The Junior Academy at The New York Academy of Sciences and represents Poland, a
(...)
Zobacz więcej...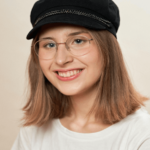 Zoja Giza
Zoja is a 16-year-old talented cellist from Bydgoszcz. She is a winner of many national as well as international competitions. An ambitious repertoire is not a difficulty for her; she shows great artistic maturity. She participates in many workshops and music projects. Last year, she joined the "Concertgeboworkest Young" concept in the Netherlands and spent her 2023 summer vacations on a musical project at the "Luzerne Music Center" in the United States. Her dream is to continue her dynamic development in the years to come, go to international competitions and workshops, and take individual lessons with excellent professor
(...)
Zobacz więcej...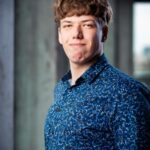 Maksymilian Kędzierski
Thanks to winning the title of laureate in the competition organized by Concilium Civitas, Maksymilian is studying at SWPS University in Warsaw. Since the age of eighteen, he has been actively participating and succeeding in business-related competitions. He loves innovation and crazy ideas, so together with his friends he founded a study circle that focuses on practical development and participation in business and creative competitions. As he plans to start his own start-up in the future, Maksymilian is developing in the field of AI technology. He contributes to society by being a mentor in the "Zwolnieni z Teorii" foun
(...)
Zobacz więcej...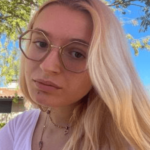 Julia Lasiota
Julia is a third-year student at Stanford University, originally from the small town of Ozorkow. Thanks to the Polish Scholarship Scheme scholarship, she graduated from high school in the UK. She is a polyglot; she speaks eight languages and is in the process of learning two more. For the past few years, she has been actively participating in numerous educational organizations for Polish and Ukrainian youth, as well as being a translator for refugees and asylum seekers pro bono. She is passionate about literature, history, and chemistry. She combines studying two majors with work and research at the Hoover Institute and th
(...)
Zobacz więcej...
Tomasz Ślusarczyk
Tomasz is a mathematics student at the world's best university, the Massachusetts Institute of Technology (MIT). His main interests include graph theory and quantum optics. Thanks to his academic successes, Tomasz got into one of the top student research programs in discrete mathematics at the University of Minnesota Duluth. Above that, he works with the Main Committee of the Mathematical Olympiad where he participates in the organization of international competitions and co-organizes the Maths Beyond Limits international math camp as well as Maths Beyond Limits Balkan. He plans to pursue a PhD in mathematics at MIT o
(...)
Zobacz więcej...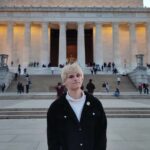 Kacper Malinowski
Kacper Malinowski is (in the words of Rafal Brzoska) a 19-year-old "renaissance man." He is a student at Minerva University in San Francisco, a U.S. government scholarship recipient and City of Lodz FLEX Program international exchange representative, creator of numerous social, charitable, and civic projects, a professional harpist with experience of more than 200 concerts in 5 countries, and a laureate of 5 Science Olympiads. He was the first Pole to win the American Academic Decathlon.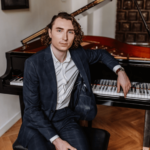 Mateusz Mikołajczak
Mateusz is a classical pianist who is finishing his studies at one of the most renowned music schools in Europe -The Reina Sofia School of Music in Madrid. He has been accepted to the most prestigious music academy in the world - Juilliard where he plans to begin his studies in the fall of 2023. He has performed on the largest stages in Poland, such as the National Philharmonic in Warsaw and the National Forum of Music in Wroclaw, as well as in many countries in Europe and beyond.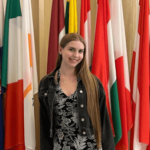 Julia Prus
With the help of the Foundation, Julia plans to continue her studies at UWC Mahindra in India. She is involved in the Youth Parliament of the Mazowieckie Voivodeship, where she serves as the chairwoman of the committee. She is a member of the parliament during the 6th term of the Youth Parliament of Poland. In February 2023, she moderated a panel on gender equality: "Freedom, Equality, Sisterhood" This year, she was also awarded the Tadeusz Mazowiecki Award of the Mayor of Warsaw for "comprehensive and active work on behalf of the local community and addressing important topics in the field of ecology"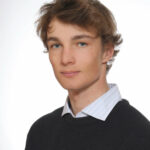 Jan Radomiński-Lasek
Jan is a graduate of the Algorithmic class at the High School no.5 in Cracow. In 2023 he came ninth place at the Mathematical Olympiad. Thanks to his academic achievements, he got into "École Polytechnique de Paris", where he will be completing "The Bachelor of Science" course. He is also associated with sports, especially skiing, and racing at the national level. By being a member of the "Krzysiek Pomaga Pomagać" association or the Student Government, Jan wants to help change the world for the better.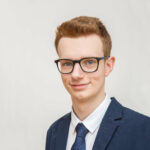 Marek Rauchfleisz
Marek is a graduate of the University High School in Torun, from which he graduated with an average of 6.0. He is interested in science, data mining methods and models, as well as artificial intelligence implementations. He is a laureate and a finalist in several national Olympiads, the European Statistical Competition, and the Explory Competition. He was awarded the title of an Ambassador of Innovation for representing the country at international invention exhibitions, where he won 5 gold and 2 silver medals. At the world's largest science competition, ISEF, in the US, he took 3rd place and received the American Meteorol
(...)
Zobacz więcej...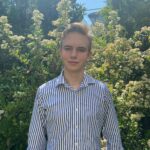 Maciej Szymczyk
Maciej is pursuing the IB baccalaureate program at the Social High School no.2 named after Paweł Jasienica in Warsaw. His main focus revolves around artificial intelligence and economics. He boasts the titles of two-time winner of the nationwide Olympiad of Economic Knowledge and a finalist in the Entrepreneurship Olympiad, his texts have appeared in Parkiet and Gazeta Wyborcza. In addition, he has completed internships at companies and institutions which focus on machine learning as well as conducting research with a Sorbonne professor. In the future, Maciej wants to be involved in innovative business, and already he ca
(...)
Zobacz więcej...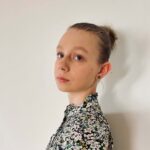 Łucja Ulbrych
Łucja is a ballet artist. She has been studying classical dance professionally since she was 5 years old. She has participated in international workshops and ballet competitions. From the 2023/24 season, she will join the newly formed junior company of the Polish National Ballet. In the future, she wants to dance in one of the best ballet companies in the world and help dancers in Poland.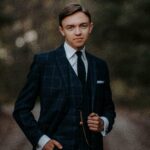 Mikołaj Wolanin
Mikołaj Wolanin was born in July 2002, and, at the age of 17, he founded, with the consent of the family court, the Foundation for Student Rights. Every year, he also organises the Students' Rights Knowledge Olympiad, in which approximately 500 students participate annually. During his high school education, he pursued an individual study programme in the subject of "law" and was also the winner and finalist of 13 national Olympics and 2 competitions. He simultaneously studies two courses at a university in Warsaw and is the author of a dozen scientific publications, including two books ("Student Rights" and "Responsibi
(...)
Zobacz więcej...